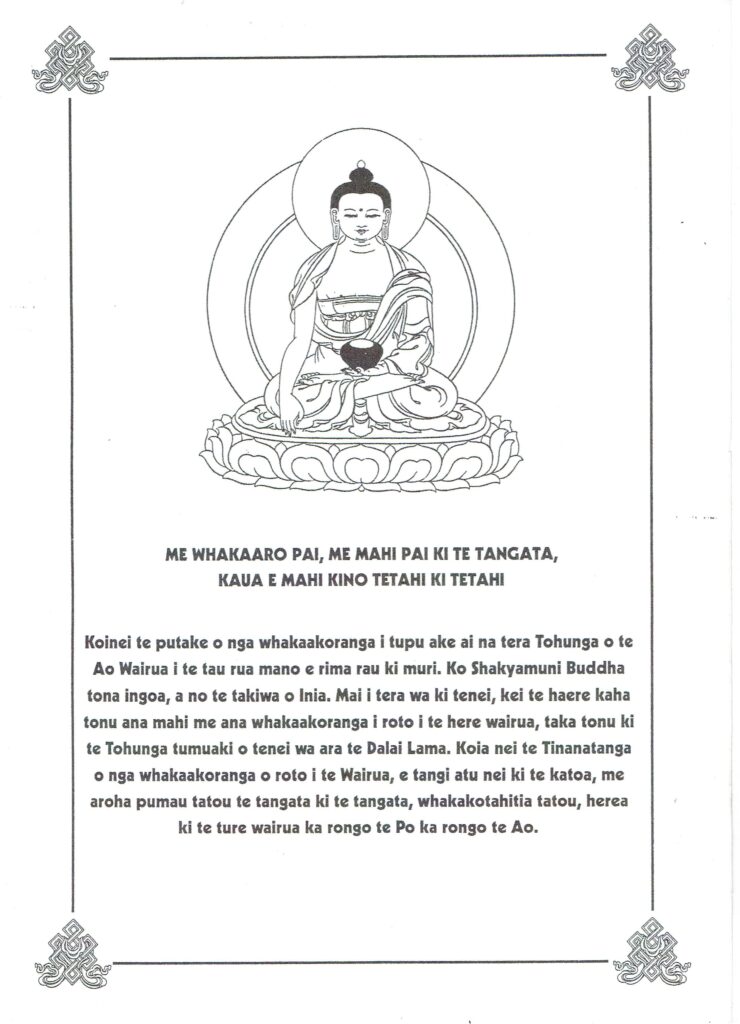 ---
All are welcome to our Centre. We have Buddhist teachings here for those who are initially interested in the ideas and philosophies of the Buddha, and for those wishing to further their knowledge and practise.
Trashi Ge Phel Ling is a Mahayana Buddhist Centre in the Tibetan Gelugkpa tradition. It was founded in 1999 by the Venerable Khensur Thabkhey Rinpoche, who, before this, was Abbott of Drepung Gomang Monastery in South India.
The center follows His Holiness the 14th Dalai Lama and the teachers associated with Trashi Ge Phel Ling offer pure lineage teachings through this connection.
The name of the center is derived from Trashi Ge Phel Ling, a retreat abode near Lhasa. It's translation, Island of Increasing Virtue, represents the aspirations of the Centre to provide a space for people to expand their hearts, particularly in respect of the ideal of compassion and consideration to others.
On a basic human level, we are a group of people from Wellington and its surroundings, who gather regularly to sit, meditate, practice and listen to the Buddhas teachings. Every few months we host the visit of our main teacher, Geshe Dhonam, who comes from Auckland to offer us his wisdom. Occasionally we hold retreats on various different topics, and also host the visits of major international teachers. Please feel free to come along and join in, new faces are warmly welcome!